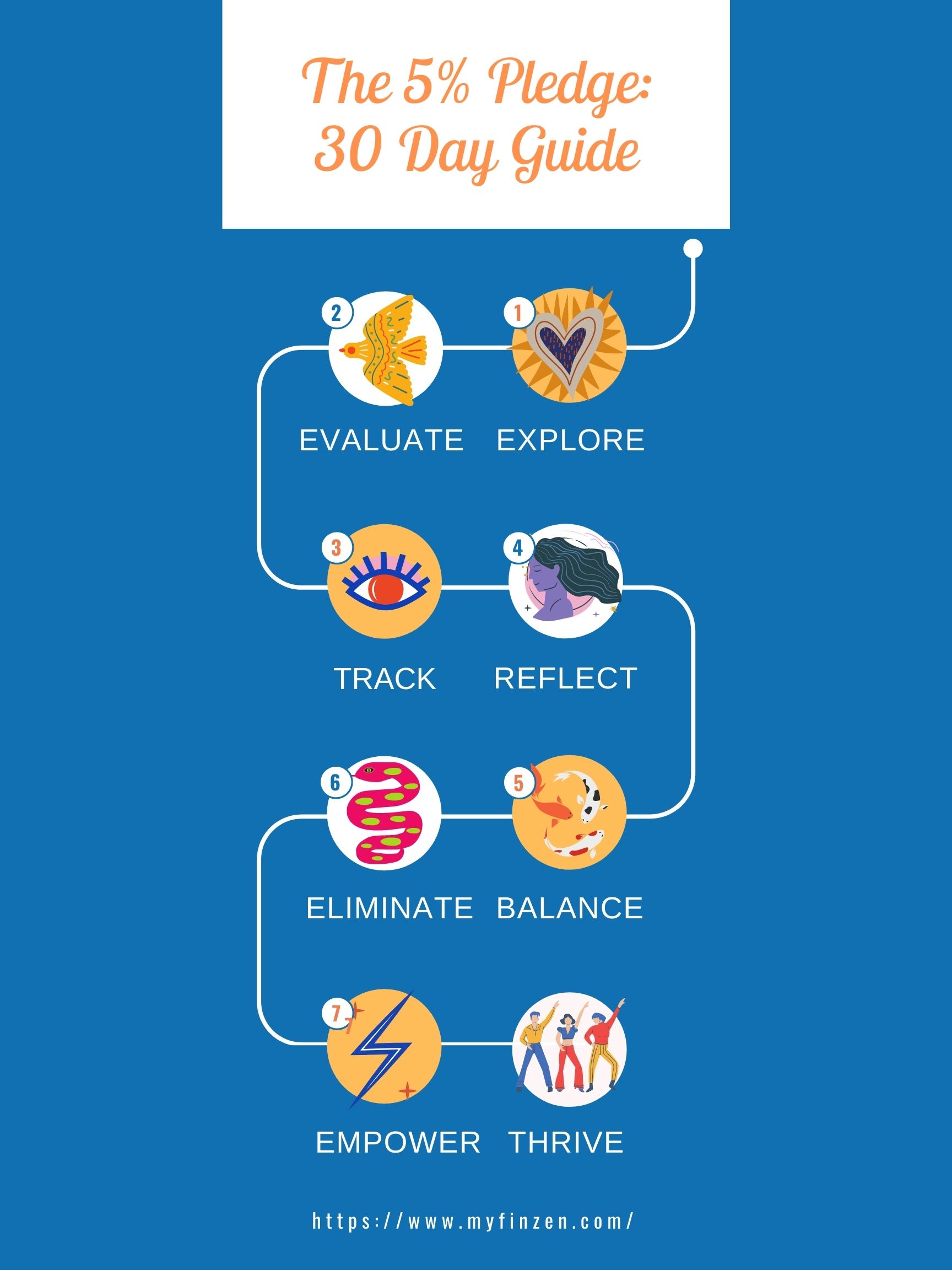 Your 30-Day Journey to Financial Wellness
Are you ready to make a change in your life? We designed this guide to help you create a roadmap towards financial wellness. Over 30 days, we provide daily reflections and action items so you can be clear about your life goals and values. We help you align your financial decisions with your dreams, so you can build a life you love and thrive.
The 5% Pledge: 30-Day Guide to Financial Wellness
Take the 5% pledge. Learn to block out time to track, reflect and thrive. Follow a journey of discovery, identifying the things that matter most to you and create a roadmap to build a life you love.
The 30-Day guide is divided into eight sections. Work through each section at your own pace to clearly define your life priorities and goals. Increase awareness around the things that have been holding you back. Complete each action step and begin to improve your financial health.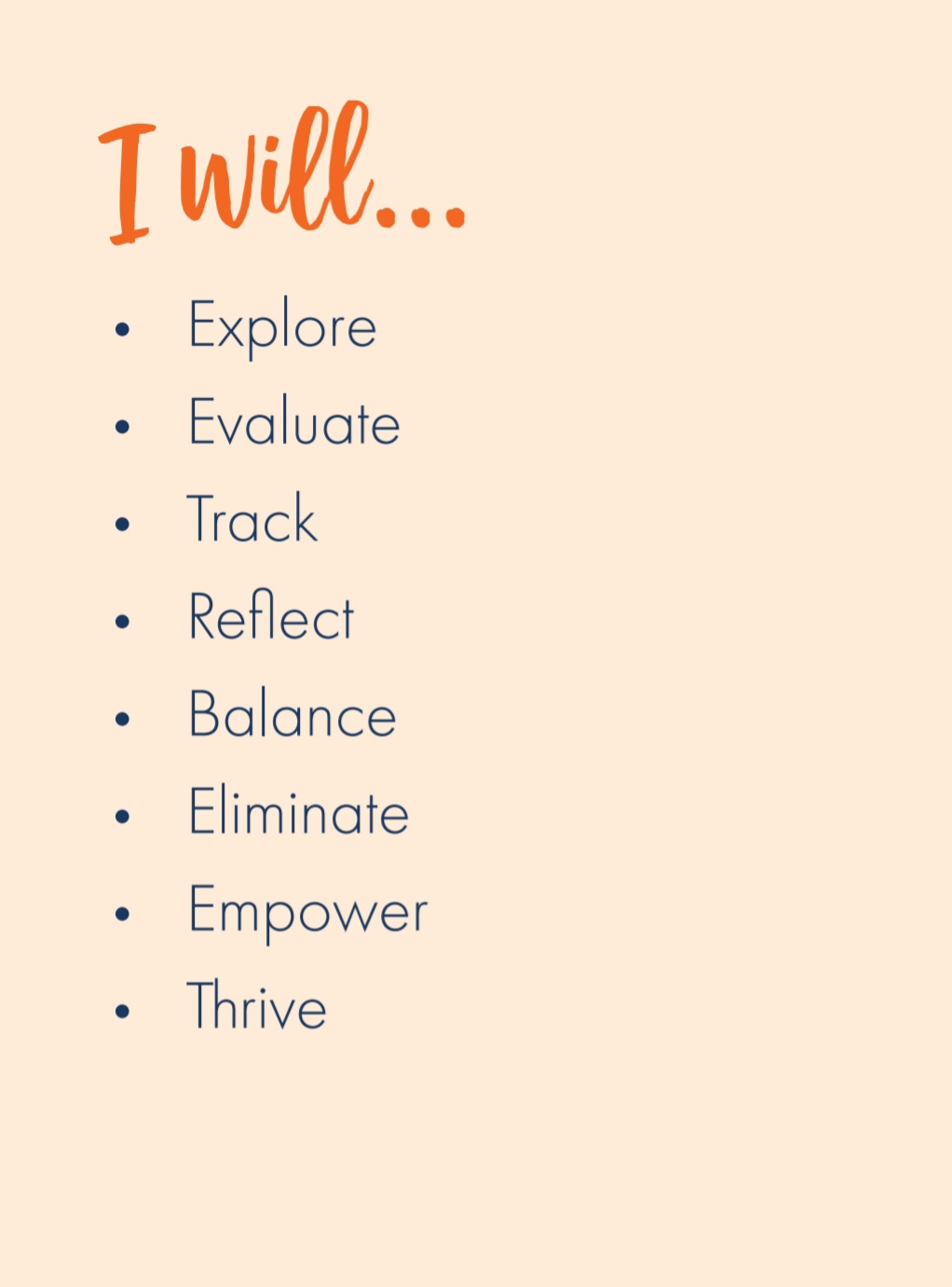 My Financial Zen Academy
Check out other resources available to help improve your financial wellness and resilience.